Availability
Recently we have posted that Ninebot have not released any new interesting model this year, and the next day (2017/08/12) they have presented new prototypes on the "Segway Day" event. The official story is available on the official Ninebot website.
During the event, a new electric scooter was announced, and also what is more interesting to us... new electric unicycle prototypes - "ONE Z" serie - were shown.
First of all, bare in mind that the technical spec is not final yet, and the production may start just next year (although the sooner possible the better).
After the last failure with releasing the "ONE P" serie to the market (a black version of One E+ with better performance, and motherboard overheating issue), Ninebot wants to button up everything.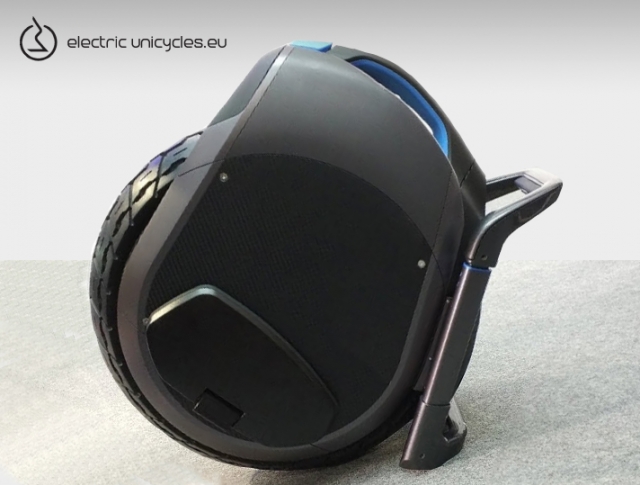 Technical details
Ninebot was once a leader with their 16-inch models (ONE C and ONE E series), then they have tried to repeat the success with the 14-inch ONE S serie. This time, Ninebot decided to use 18" wheel diameter, with a 4.1" tyre. The unicycle must be tall then, and the wide tyre should guarantee additional stability.
The electric unicycle is off-road focused, it's also designed to ride through high kerbs, some stairs, bumps and other obstacles on the road (there are large cuts on both sides of the casing, similar to Solowheel XTREME and Gotway MSuper).
Obviously, it will still be possible to use the One Z in the city, but remember that manoeuvrability with 18" wheel will be much reduced. Also, it will be harder to ride stable on low speeds (riding in the crowd for instance).
All three models are different in terms of specification. Here you are:
| | | | | | | |
| --- | --- | --- | --- | --- | --- | --- |
| Model | MOTOR RATED POWER | MaX. SPEED | BATTERY CAPACITY | RANGE | MAX. HILL ANGLE | MAX. LOAD |
| Z6 | 1200 W | 35 km/h | 574 Wh | 40-55 km | 20° | 150 kg |
| Z8 | 1500 W | 40 km/h | 862 Wh | 60-80 km | 25° | 150 kg |
| Z10 | 1800 W | 45 km/h | 1000 Wh | 80-100 km | 25° | 150 kg |
The performance seems very optimistic, especially with given batteries capacity. Also remember that maximum speed of 40-45 km/h is very dangerous without any protection, but Ninebot promotes the stronger models as dedicated for off-road use with full armour, pads and professional helmet. It's understandable Ninebot wants to be better than the competition, as Ninebot/Segway is being recognized from low performance. Remember, once again, this is not the final technical specification and it is normal for the technical details to be "boosted" a bit, before the actual premiere.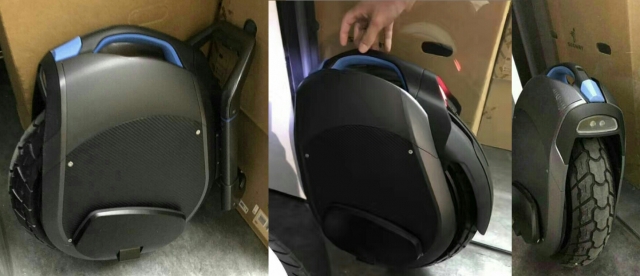 Equipment and modularity
This time, the manufacturer listened to the market demand. The new Ninebot has:
built-in lamps for night riding (what makes it the first Ninebot One with lamps),
brake light,
colourful, decorative LED rings.
Besides, the vehicle has been designed with modular-approach in mind, like all professional electric unicycles (except Gotway). The batteries are placed on both sides of the device, inside plastic covers. Fairly-easy battery swap may be possible.
What's most important: Ninebot, similarly to the older models, has added an accessory mounting system. This time the system is much better designed, to enable mounting accessories like:
Trolley handle (finally, a good looking telescopic handle in Ninebot),
Mudguard (the vehicle rear has a big cut, which would splash water and mud without the mudguard).
Camera mount (easy mounting of action cams like SONY FDR-X3000 or GoPro Hero).
Ninebot promotes their DIY-approach (do it yourself) , allowing the users to expand the device according to one's needs.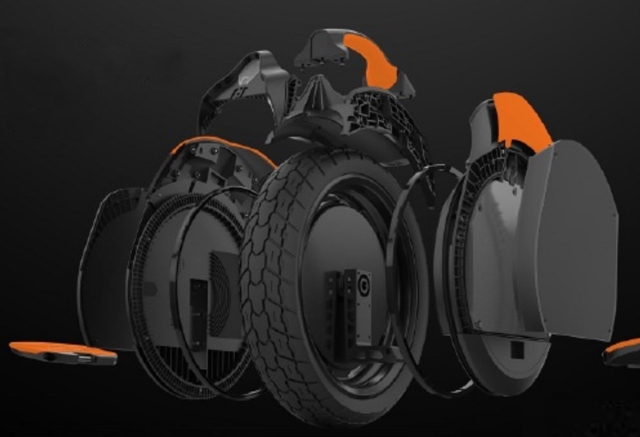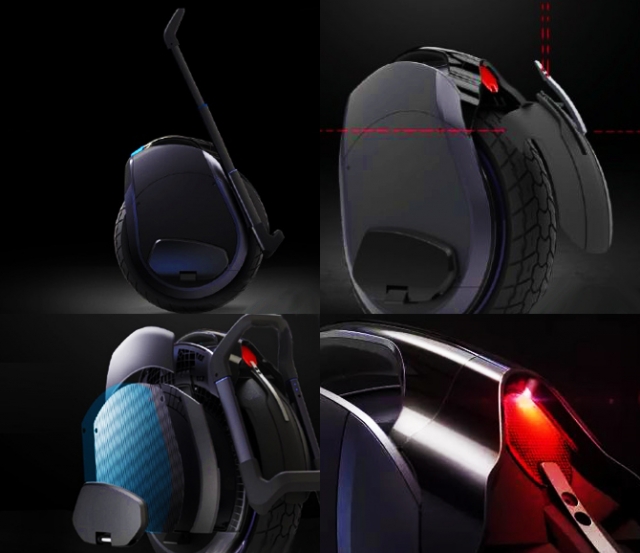 Price
In Europe, the predicted prices are as follow:
Ninebot ONE Z6 - about €1200 / £1450 / $1490,
Ninebot ONE Z8 - about €1850 / £1680 / $2170,
Ninebot ONE Z10 - about €2300 / £2100 / $2700,
What do you think about this vehicle? Would you buy it if it was available already? Let us know in the comments!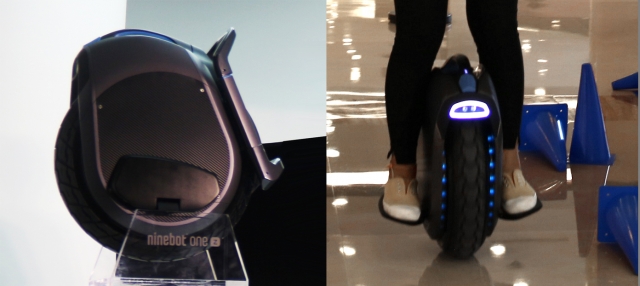 Lastly, photos and a video from Segway Day.