IPS Zero and Kingsong KS14D European premiere
Today is a great day - an European premiere of IPS Zero and Kingsong KS14D!
Besides, you can find in our store all colours of 2017 Kingsong KS16B with new pedals after the face-lifting. You can also order various accessories: tyres, inner tubes, handles, stands, backpacks and replacement parts such as shells etc.
To everyone who preordered: don't worry, we'll ship your wheels today!!!
Now you know why were we so busy the last few days.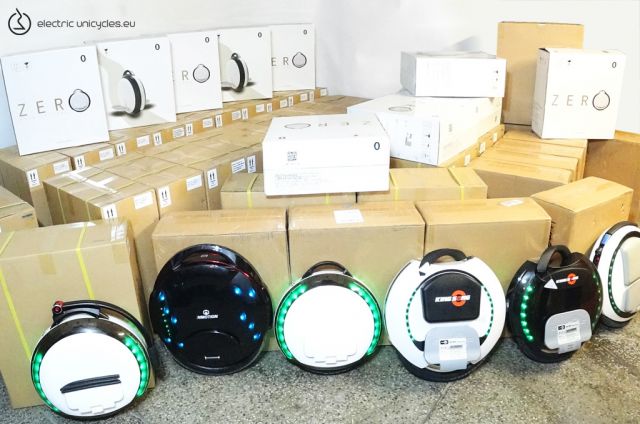 You can see Justina and Marlene in the photo below, with the new models.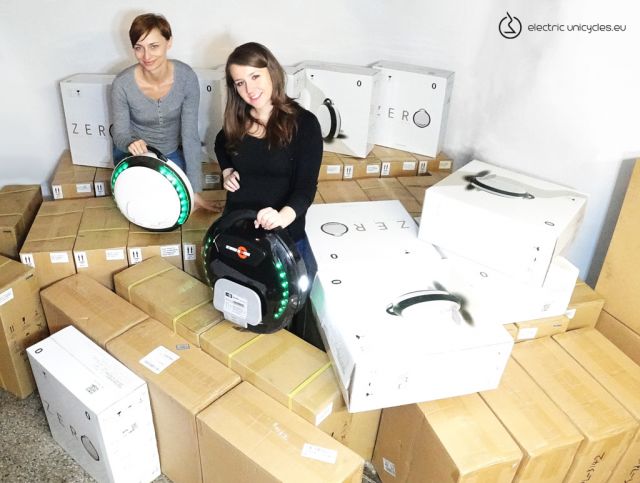 Here you can see a part of our warehouse, right before checking the devices. You can see our flagship models.
Have you noticed the size difference between KS16, KS14, Zero and even V8?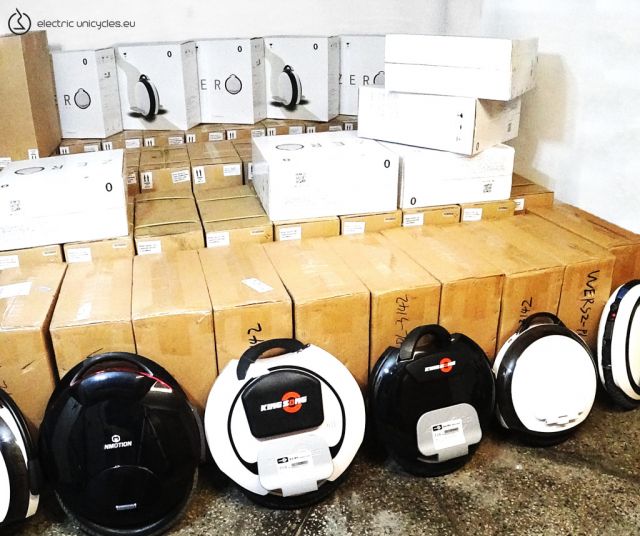 Richard and Michael are checking each device by themselves, to make sure you will get your electric unicycles without unpleasant surprises.
Besides, we included an English user manual and a protective foam in every package for you - free of charge.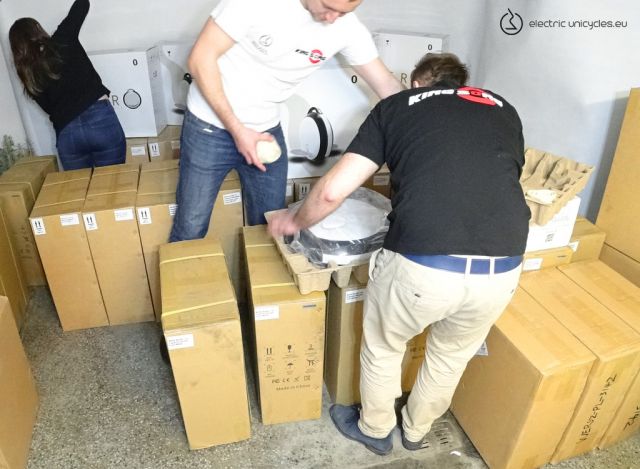 Justina can't wait, too, so she's helping with the unboxing :-)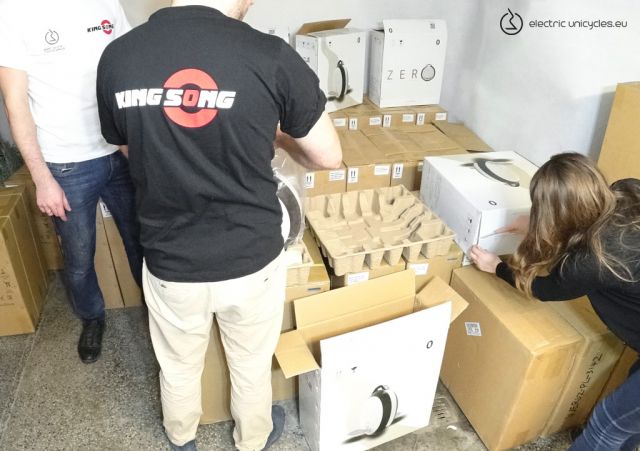 Time for a coffee break :-)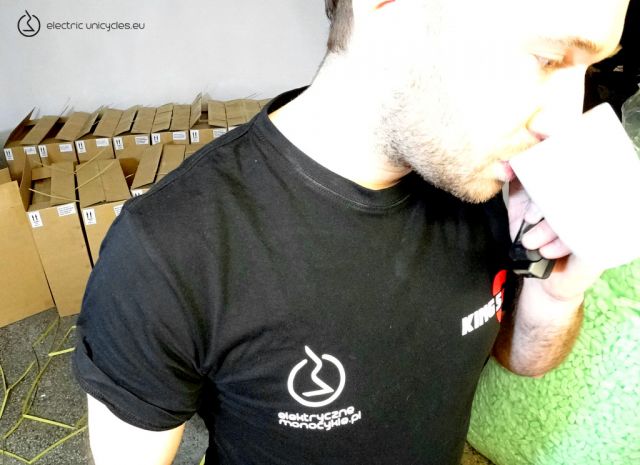 Marlene is sealing all checked parcels for you, so we can ship all preorders today!