Ninebot (Segway) has recently released a completely new version of their app (download here).
What's new after the update to 4.0? We have tested everything on our Ninebot One E+!
At the beginning, we have encountered an issue - it is not possible to connect to the vehicle without allowing location permission. It was possible in the older version, though. Now - forget it.
After we connect to the device for the first time, a tutorial pops in.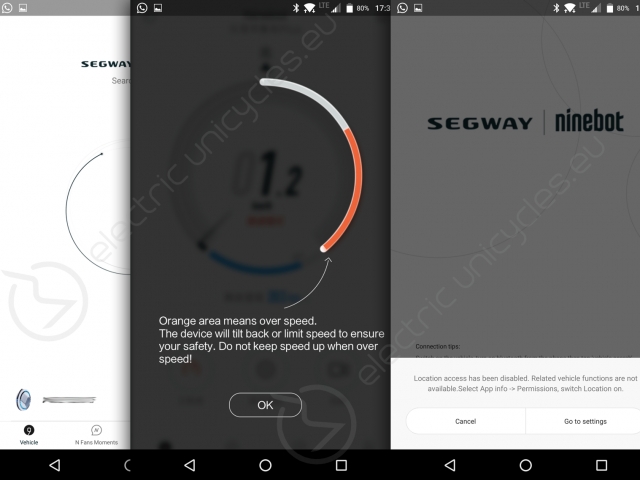 The main screen looks a bit different, especially because different colour scheme. However, we can still use the compass with the phone camera in the background.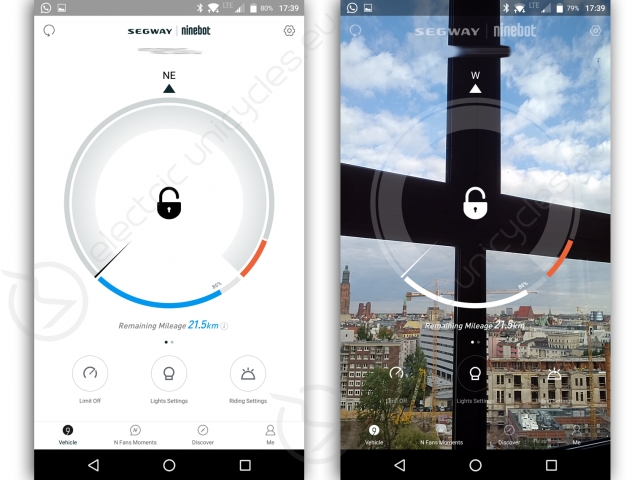 There are no new functions for older models... it's a pitty. Ninebot One E+ hasn't got any new features. Besides, the brake light still doesn't work as it supposed to, so it's still disabled in our unit.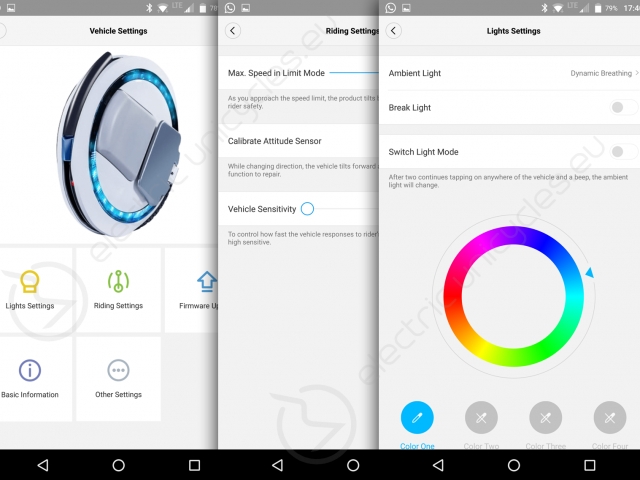 Except basic information about our wheel, we can still compete over the ranking place. We need to sign up first (btw. we can now login with Facebook). Being a register user is basically necessary to do anything more in this app. Seems similar to Inmotion approach.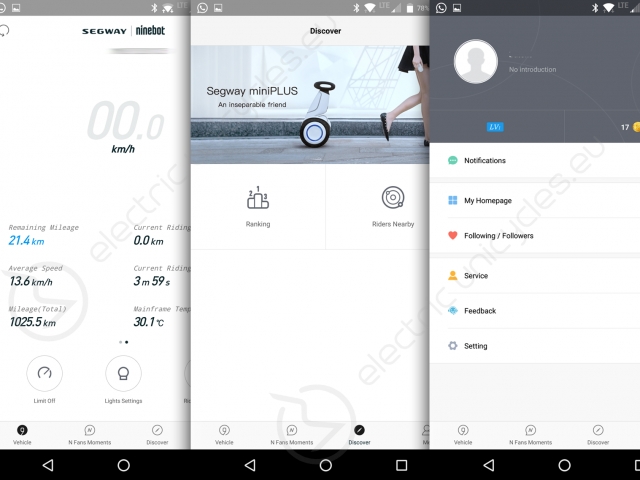 After signing in, we can "follow" other users, and edit our user profile. We gain points for all activities within the app.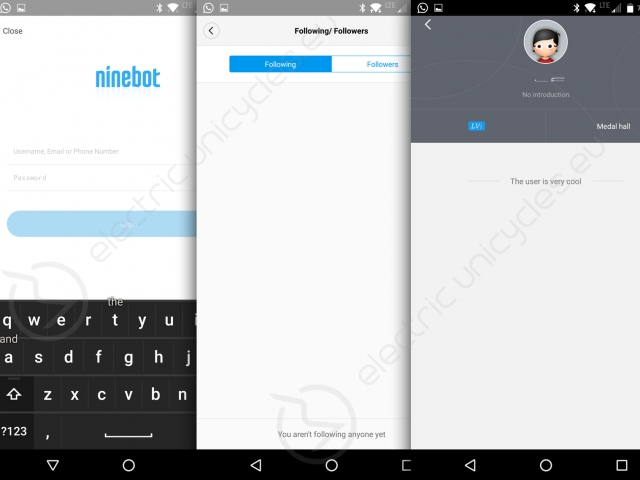 Similar to the INMOTION app, the Ninebot by Segway 4.0 introduced some social network features. We can post photos, screen shots, tracks, comments etc. The goal is to connect Ninebot owners from all over the world, and to improve creating local communities.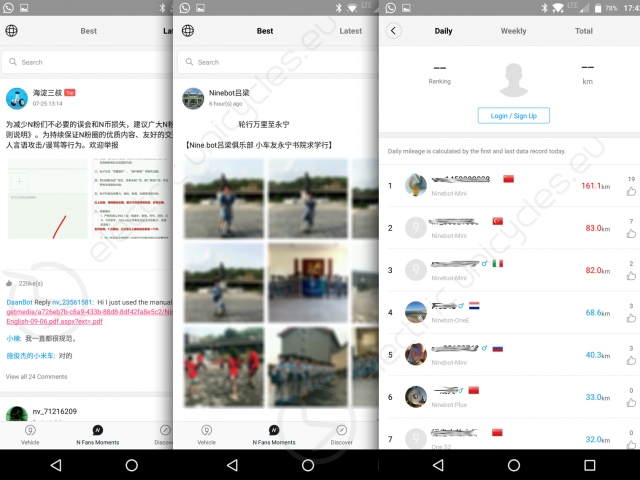 We kept the most interesting feature for the end. In the new version we can see who has a Ninebot in our neighbourhood. It is hard to tell how precise is this feature, but after logging in, the app revealed some people around us, who we have never added to "following". Anyway, this feature is very interesting, but we can't really disable it. The app is working in the background and is updating our location constantly. Locking the permissions after we close the app, then unlocking them when we need it, it's troublesome.
Let's see if the next update will solve the problem.
What do you think about it? Let us know in the comment section below.