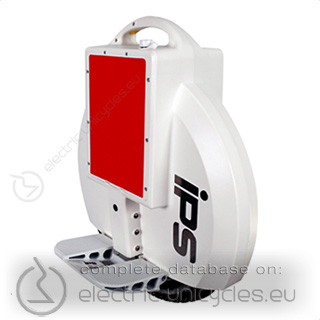 Description of T260
IPS T260 is 16-inch electric unicycle manufactured by company IPS.
T260 is equipped with 260 Wh Li-ion battery and ~500 W rated electric motor.
This allows to reach maximum speed of 20 km/h and maximum range of 30 km (based on measurements on a flat road, constant speed, perfect weather conditions, with 70 kg load).
Among others, this IPS model features Fixed handle and Regenerative braking.
Read more information in the technical specification below.